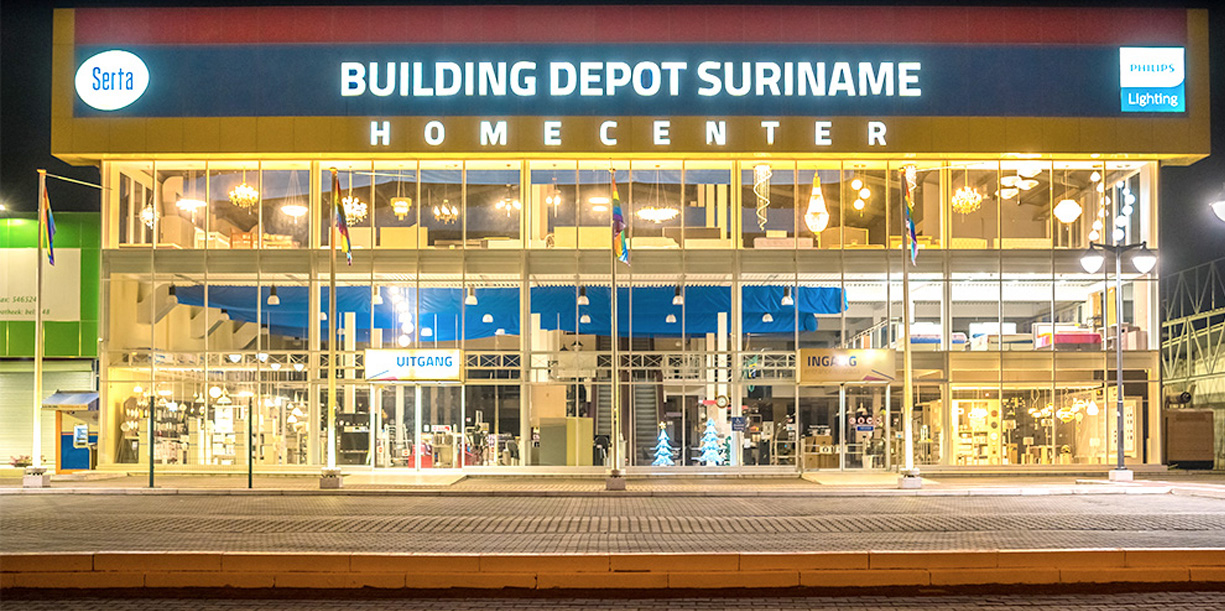 Building Depot Suriname NV (BDS) is a family owned home and appliance store, operational since November 4, 2015.
The store is modernly built and offers high-quality brands, carrying an extensive range of building materials and home decoration. Alongside providing exceptional customer service with great attention, our aim is to provide optimal living comfort for both our customers and staff.
The idea to establish BDS came from the founder having to build his dream home himself. The lack of quality options on the local market were apparent, which ultimately forced him to look abroad. This dissatisfaction sparked what is now known as BDS, an single place that provides the local community with everything they need to build and furnish their home or workspace.
Whether your project concerns new construction, renovation or interior design, we aim to have a high-quality options available within reach. In alignment with our company's objective, we operate with the slogan "Build Your Dreams.
Mission
Our mission is to offer quality products and excellent customer service at one location, in order to achieve optimal customer satisfaction.
Vision
Our vision is to be the number 1, one stop shop in the Caribbean for construction and home décor so we can help you"Build your Dreams".